If anyone wants to support me on Patreon, here's the link:
https://www.patreon.com/bePatron?u=6600631
My friend, David (who I talked with about math and evolution on previous blogs, links are below.) went on a backpacking trip in Africa recently. This is his story of the experience of other cultures.
http://mindgasms.theblogpress.com/2017/07/14/math-evolution-meaning-life-dialogue-part-1/
http://mindgasms.theblogpress.com/2017/07/25/math-evolution-meaning-life-dialogue-part-2/
http://mindgasms.theblogpress.com/2017/08/04/math-evolution-meaning-life-dialogue-part-3/
This is the second blog in part 2 of this series. Here is the link for the page where the others can be found:
http://mindgasms.theblogpress.com/category/travel/
June 6, The Water Tank Village:
Today, we got up early in the morning to wait for a dalla dalla-style bus to pick us up. Although dalla dallas are only normally a Tanzanian thing, this bus was privately booked for us. It would be picking us up at around 8:00 am to take us on a one hour-long ride. We visited a small village up on the rural hills that was populated by people who are less fortunate than us.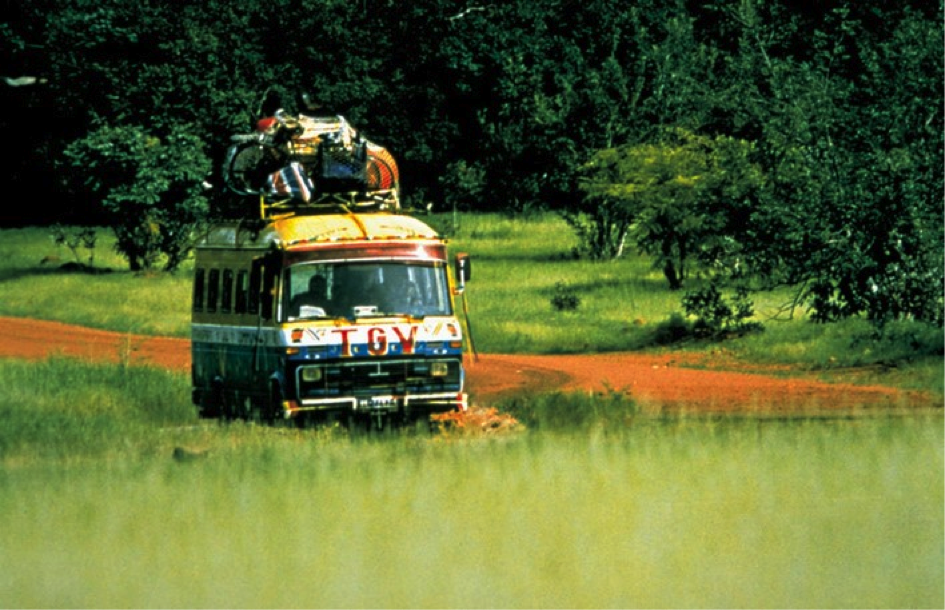 The guide was explaining to me that the people used to live off the forest land, which has now sadly been wiped away from the area. The dusty, sloped terrain on which the small village sat was covered by nothing but small shrubs and sparse trees. The houses were built by the government for this poor community. They had been poverty-stricken after the loss of the flora and fauna that supported their way of life.
The only trade that the villagers currently have is pottery, and this has helped create struggles for them since there is little market for it. Each of the 30 or so small houses in the scorching Rwandan sun were homes for struggling families with about 8 people. Most of the inhabitants were children. The 12 mile-long walk to the water well was one issue, among many, that the community was facing.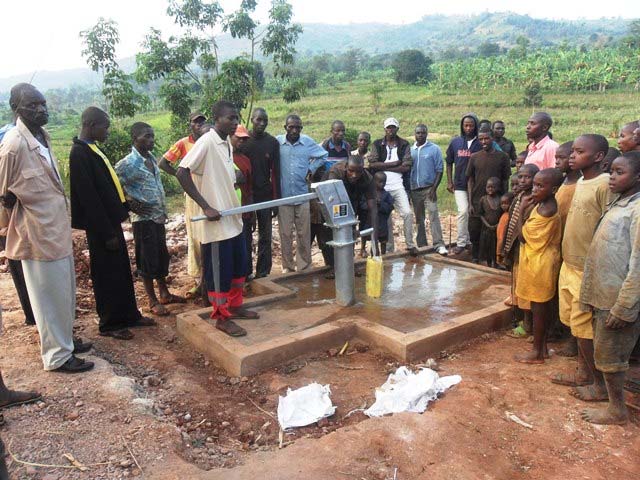 Our job was to help with the construction of water tanks for the houses to use to collect rain water. This would spare the people from the 12 mile-long walk to the water well. Some tanks had been built already, and some were just starting to be put together. Their insides were made of a bamboo lace that was covered with a plastered-on cement mixture. We were carrying large stones up a hill for a few hours, and then plastering the sides of the bamboo lace with cement.
Although we were there for only a few hours, we had the opportunity to see the real-world social effects that deforestation has on the population. It was sad to see countless people in ragged, ripped-up dirty clothing, and children with swollen stomachs, struggling to survive.